Sales, Consulting, Installation, and Upgrades
PRO SOUND SALES, CONSULTING, INSTALLATION, AND UPGRADES
SUN PRODUCTION is an authorized equipment dealer for the following brands, and others: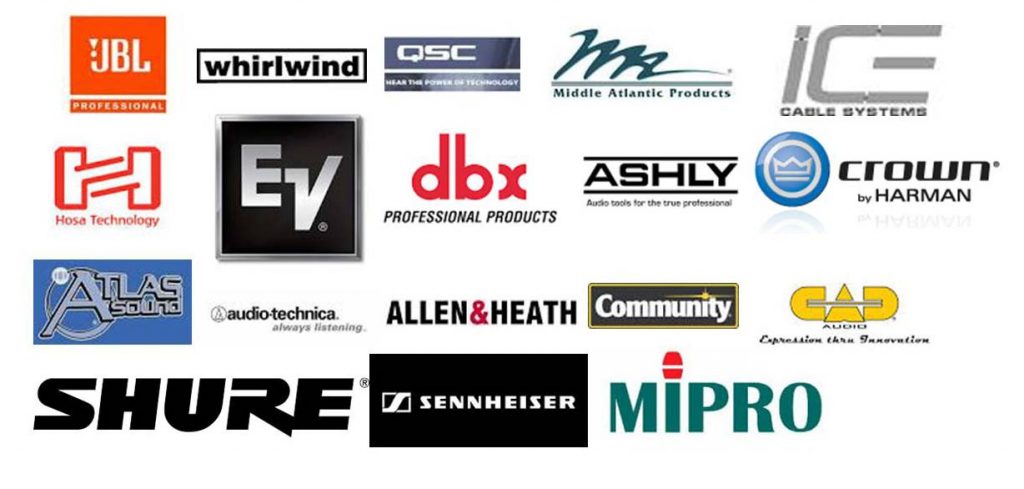 We can provide a thorough site visit and evaluation to ensure that your decisions for a new or upgraded system are fully capable and properly suited for the venue's requirements while keeping the project within a realistic budget. We make it a point to stay on top of new developments in the pro and commercial audio industry so you receive the latest version of the right equipment for the job. Handpicked selection – based on "real world" knowledge –  will provide the most intelligent approach for configuring and installing the proper solution for the requirement.
Call for an appointment to see what can be done to improve the quality and effectiveness of the audio production at your venue.
310-851-9428
Sun Production (formerly Live Sound Concepts) was founded in 1987, with its origins rooted in the performance side of live entertainment as well as its' technical aspects. The founder, John Lackner, has had many years of experience on both sides of the mixing console.  Read More